The CACI Active Acne treatment is hugely beneficial to men and women who suffer from acne.
If you feel conscious about your skin you may feel the need to cover up with lots of make-up, however this can actually congest the skin and increase inflammation.
CACI LED photo therapy is clinically proven to treat Acne concerns. Red and Blue light therapies are renowned for their anti-bacterial, anti-ageing, anti- inflammatory and wound healing properties.
Light therapy is a natural way of promoting healing within the skin. The light that we use is a non heating light, it is a pure light that is absorbed into the skin:
Blue Light:
Settles Hormones, can help with the body to rest
Helps with:

Jaundice
Eczema
Acne Vulgaris
Sensitive skin
Arthritis
Rheumatism
Inflamed psoriasis
Red Light:
Speeds up cell renewal
Tightens collagen fibres
Reduces Acne scarring (non pustule)
Helps to decrease the appearance of burns and stretch marks
Our combination of red and blue light gives optimum results for helping to reduce Acne, Burns and scarring.
We then apply a soothing Hydratone Gel Mask. The mask is used in conjunction with active micro current rollers that massage the face so that the mask becomes 'charged'. The rejuvenating energy improves lymphatic drainage, giving you instant calming action as well as reducing redness and irritation.
The gel mask is infused with powerful the hydrating properties of collagen, hyaluronic acid and rose water.
A course is recommended for optimum results, or this can be a one off treatment to enjoy. Course length may vary depending on individual requirements.
Caci Active Acne Treatment Benefits:
Light therapy improves circulation and Lymphatic drainage for healthy looking skin
Anti bacterial, anti inflammatory and wound healing properties – helping to treat existing acne and prevent further outbreaks.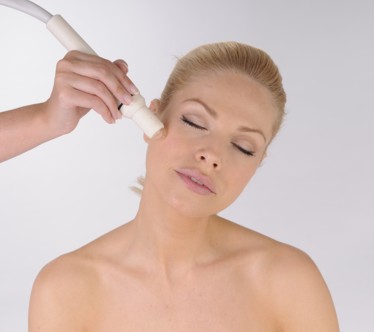 Contact The Anti-Ageing Experts: 01622 807 333 | 07595 995 655 | Email: info@inyoubeauty.co.uk