This is such an effective treatment for those who look in the mirror and think they are suffering with dark circles, lines and drooping eyes.
We all have different lifestyles that can hinder our health; a hectic lifestyle can mean your diet suffers, or young children, work, stress and other issues can cause lack of sleep. These issues, plus many others can impact on how we look, and due to the delicate skin around the eyes, this can be a particular problem area.
The CACI Ultimate Eye treatment concentrates only the eye area. It lifts, smoothes and plumps whilst erasing those lines, dark circles and puffiness under the eyes.
This treatment includes Crystal free Orbital Microdermabrasion. This is a non evasive skin resurfacing treatment. It works by gently removing the dead layer of skin with the use of an orbital rotation hand piece which significantly reduces skin imperfections such as pigmentation, age spots, wrinkles and impurities. Your skin will be left feeling smooth and clear.
Light therapy is also emitted from the device to enhance circulation, wound healing, speeds up cell renewal, stimulates collagen and also acts as a calming agent. It is a perfect facial treatment for dull, tired, de-hydrated skin and a great alterative to collagen injections.
Microdermabrasion can be used on sensitive skin, normal and mature skin. The disposable abrasion tips come in 3 grades, fine, medium and course. They are coated in an anti allergy layer of Silicon Carbide that progressively removes the superficial layer of the epidermis.
The Wrinkle comb also included in this treatment – this is non evasive and has been designed to effectively reduce the appearance of lines and wrinkles. Once the skin has been prepared, the Amino-Lift Peptide Complex is applied to the specific areas of concern. CACI'S Wrinkle comb handset is then used to precisely exfoliate lines and wrinkles around the eye area, this also combines LED light therapy and Microcurrent giving the area a brighter complexion.
Aftercare Advice after the use of Microdermabrasion:
After microdermabrasion treatments we strongly advise that SPF 30 is applied for 5 days following the treatment and after the course.
No make-up for 6 hours after unless it's mineral based make-up.
No heat treatments 24 hours before or after treatments.
No sunbeds or sunbathing 24-48 hours before and 5 days after.
No fake tan for 6-8 hours as it will cause rashes.
Men: do not shave 6-8 hours before and after treatments.
CACI Ultimate Eye Treatment Benefits:
Smoothes and plumps lines and wrinkles
Eliminates dark circles
Reduces puffiness
Resurfaces the skin to give a more youthful appearance
LED light therapy stimulates circulation for a brighter, healthy complexion.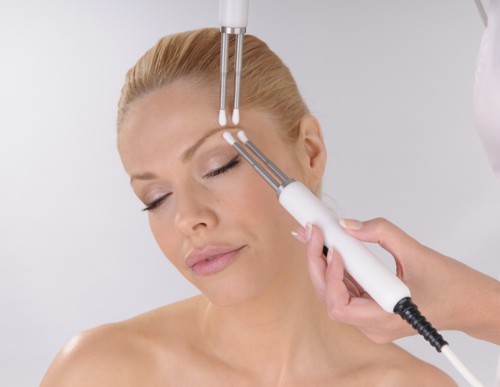 Contact The Anti-Ageing Experts: 01622 807 333 | 07595 995 655 | Email: info@inyoubeauty.co.uk