CACI Stomach Treatment works well when used in conjunction with maintaining a good diet and following a regular exercise regime.
This is designed for those who would like to define their stomach muscles. It will enhance and strengthen the muscles, keeping them firm and toned. It is a great treatment that can be performed in between sessions at the gym to boost abdominal muscles.
The CACI Ultimate machine uses microcurrents to tone, lift and re-educate the muscles back to their original position. Muscles can be re-programmed to accept or release their tone. The muscles can be either shortened or lengthened when stimulated by direction from the positioning of the probes on the muscle.
Microcurrent therapy works on improving skin tissue, repair scarring, blemishes, sun damage, dry & de-hydrated skin and stretch marks. Microcurrent therapy works in harmony with the body's own bio-electrical field. Due to the revolutionary technology behind this procedure, you will feel very little, or nothing at all during this process.
There are four processes to this treatment:
Re-educate the muscle
Tissue Repair
Remind the muscle
Re-hydrate the skin


.
A course of 10-15 is recommended but this may vary depending your individual requirements and the look you desire. This is a 45 minute treatment, recommend 2-3 per week followed by a monthly maintenance treatment. Please note, this treatment is a toning treatment, not slimming treatment.
.
Homecare Advice:
Apply CACI Cellufirm cream daily morning and night
For best results this should be used in conjunction with diet and exercise


.
CACI Stomach Treatment Features and Benefits:
Defines and strengthens stomach muscles
Keeps muscles firm and toned
Perfect way to boost your tummy muscles between trips to the gym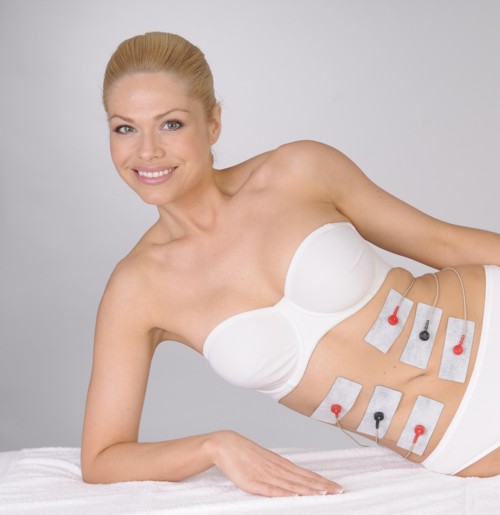 Contact The Anti-Ageing Experts: 01622 807 333 | 07595 995 655 | Email: info@inyoubeauty.co.uk